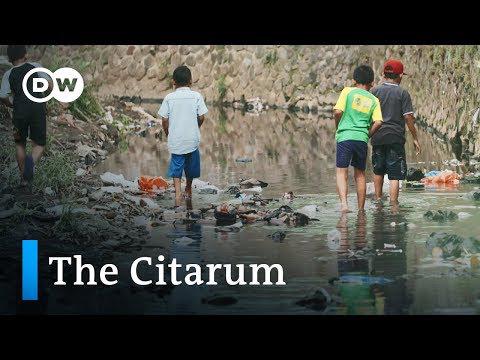 The Citarum River in Indonesia is the world's most polluted river. One of the main polluters is the fashion industry: 500 textile factories throw their wastewater directly into the river.The filmmakers teamed up with international scientists to investigate the causes and consequences of this pollution. With the help of concerned citizens, the 'Green Warriors' team analyzed water samples, rice, children's hair, etc. and discovered that toxic chemicals are endangering the lives of the 14 million Indonesians who use the Citarum water. What was once considered paradise is now a brown sludge of human waste and dangerous substances like nonylphenol, antimony and tributylphosphate. These findings prompted the Indonesian government to change its wastewater regulations. Recently, President Joko Widodo announced a new plan to clean up the Citarum. The fashion brands questioned in this documentary promised to better monitor their Indonesian suppliers.--------------------------------------------------------------------DW Documentary gives you knowledge beyond the headlines. Watch high-class documentaries from German broadcasters and international production companies. Meet intriguing people, travel to distant lands, get a look behind the complexities of daily life and build a deeper understanding of current affairs and global events. Subscribe and explore the world around you with DW Documentary.Subscribe to: DW Documentary: https://www.youtube.com/channel/UCW39...DW Documental (Spanish): https://www.youtube.com/dwdocumentalDW Documentary وثائقية دي دبليو: (Arabic): https://www.youtube.com/dwdocarabiaFor more visit:http://www.dw.com/en/tv/docfilm/s-3610Instagram:https://www.instagram.com/dwdocumentary/Facebook:https://www.facebook.com/dw.storiesDW netiquette policy: https://p.dw.com/p/MF1G
Continue reading at
youtube.com>>
HOW TO PARTICIPATE
We need your help deciding if this article is biased, fake, or gold! Here's some things you can do:
Finish reading the article at the original source above
Vote on the article in the ratings box (requires login)
Go to the comments section below and discuss the truth of this article with others
Connect this story with others by submitting more articles to the section or storylines shown below
Share this story on your social media to get more accurate and unbiased results about its truth and bias.
Thanks! You're the best!
1700 articles submitted, 0 comments, 1880 user score with a lean of Center and a credibility of Good