Science - themilsource.com
Scientists discover origin of repeating signal from beyond our galaxy, but there's still more to learn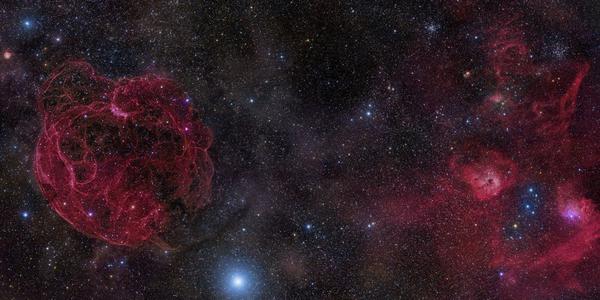 On January 6, the scientific journal Nature published a report by a coalition of international astronomers announcing that the origin of a repeating fast radio burst (FRB) had been found. This repeating signal originated from a galaxy 500 million light-years from Earth. It is only the fifth time that scientists have been able to trace an FRB back to its galaxy of origin.  
An FRB is a rapid spike in electromagnetic radiation which can be detected by specialized antennae, known as radio telescopes, designed to detect radio waves. FRBs are capable of releasing more energy than 500 million suns. They have been called one of the universe's "strangest mysteries" as their origin and cause remain mostly unknown. Scientists estimate there could be as many as 2,000 FRBs crossing the universe any given day. However, FRBs only last for a few milliseconds and are therefore difficult to detect.Each FRB is given a numbered name. This most recent FRB to have its origin determined is known as FRB 180916. The signal was traced back to a spiral galaxy 500 million light-years away. A spiral galaxy is a collection of stars and gas that flows in either elliptical or irregular shapes. Our own galaxy, the Milky Way, is a spiral galaxy. At a distance of 500 million light-years, this galaxy is the closest known source of an FRB so far. The region from which FRB 180916 is emanating is seven light-years across.The first discovery of an FRB occurred in 2007 by Duncan Lorimer, a US-based astrophysicist at West Virginia University, and one of his students, David Narkevic. Since that initial discovery, dozens more FRBs have been received by radio telescopes around the world. Most of those are non-repeating FRBs.
Astronomers have discovered ten repeating FRBs, including FRB 180916. In August 2019, astronomers discovered eight new repeating FRBs. Prior to that, there had only been two known repeating FRBs.The first repeating FRB, FRB 121102, was detected in 2012, although it wasn't understood to be a repeating signal until Paul Scholz,
Continue reading at
themilsource.com>>
HOW TO PARTICIPATE
We need your help deciding if this article is biased, fake, or gold! Here's some things you can do:
Finish reading the article at the original source above
Vote on the article in the ratings box (requires login)
Go to the comments section below and discuss the truth of this article with others
Connect this story with others by submitting more articles to the section or storylines shown below
Share this story on your social media to get more accurate and unbiased results about its truth and bias.
Thanks! You're the best!
1700 articles submitted, 0 comments, 1880 user score with a lean of Center and a credibility of Good