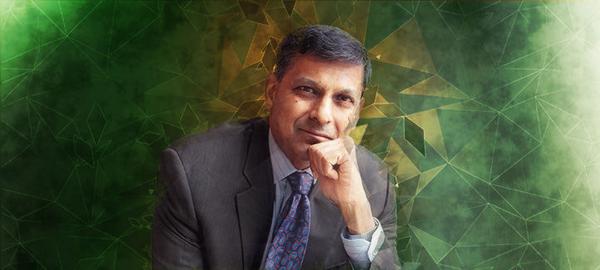 Raghu Rajan was named by Euromoney magazine as Central Banker of the Year in 2014 while serving as the 23rd Governor of the Reserve Bank of India. Dr. Rajan has also held the position of Chief Economist at the IMF and is currently a professor of finance at the University of Chicago Booth School of Business. He is the author of several books, including his most recent, The Third Pillar: How Markets and the State Leave the Community Behind.   
In this conversation, Demetri engages Raghu on a wide range of issues, from central banking and interest rate policies to geopolitics, populism, and the systemic risks facing the global economy, including a discussion about leveraged loans, junk bonds, and emerging markets. The two talk about the demographic challenges confronting countries around the world, particularly developed nations with large unfunded liabilities and debt levels that exceed, in many cases, one-hundred percent of gross domestic product. They go into great detail about the Chinese political economy and the challenges it faces amid prospects for slower growth, while simultaneously exploring the challenges it creates for the United States amid a disintegrating global order. Demetri asks Raghuram Rajan if he thinks that the market's confidence in central banks' abilities to stem deflation is misplaced or if extraordinary measures, including the outright monetization of government deficits and bailouts of non-financial companies, will come into play during the next downturn. He also gets the former Governor's opinion on Modern Monetary Theory (MMT), regulations, immigration, and how to reform education for the 21st century.
Raghuram Rajan is the Katherine Dusak Miller Distinguished Service Professor of Finance at Chicago Booth. He was the 23rd Governor of the Reserve Bank of India between September 2013 and September 2016. Between 2003 and 2006, Dr. Rajan was the Chief Economist and Director of Research at the International Monetary Fund.
Continue reading at
www.hiddenforces.io>>
HOW TO PARTICIPATE
We need your help deciding if this article is biased, fake, or gold! Here's some things you can do:
Finish reading the article at the original source above
Vote on the article in the ratings box (requires login)
Go to the comments section below and discuss the truth of this article with others
Connect this story with others by submitting more articles to the section or storylines shown below
Share this story on your social media to get more accurate and unbiased results about its truth and bias.
Thanks! You're the best!
798 articles submitted, 0 comments, 852 user score with a lean of Center and a credibility of Good