Health - gizmodo.com
New York City Orders Williamsburg Residents to Get Vaccinated for Measles or Face $1,000 Fine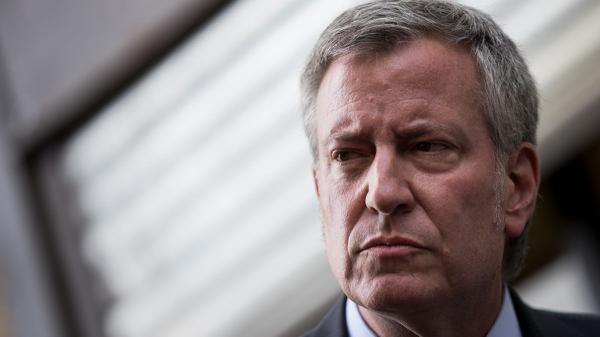 If using the law to corral antivaxxers doesn't work at first, try, try again. At least, that seems to be the lesson learned by New York City Mayor Bill de Blasio. On Tuesday, he declared a state of emergency and mandated residents of the Williamsburg neighborhood, where an outbreak of measles has been raging since last fall, get vaccinated for the viral disease. Those who choose not to will risk the penalty of a $1,000 fine.
The declaration is the second made by a local government in New York State in response to the outbreak, following one issued by officials in nearby Rockland County this March. That declaration came with a decree that minors could not enter most public spaces in the county so as long they remained unvaccinated, for up to 30 days. But reluctant parents whose children attended a school so far unaffected by measles soon attempted to file an injunction that would lift the ban. Last week, the judge hearing their case agreed with them, stating the number of cases in the county—over 150 confirmed cases currently—didn't legally merit the need for their emergency order.
New York City's order, officially issued by the city's health commissioner, Oxiris Barbot, takes a different tack than the public ban in Rockland. It will require every unvaccinated person who lives or works within Williamsburg, an area of Brooklyn spread across four zip codes, to get vaccinated for measles through the combination measles, mumps, rubella (MMR) vaccine within the next 48 hours (unless they have proof of already having had the disease or are medically exempt). Parents of unvaccinated children will be held responsible for getting them the shot. The order is set to remain in place until at least April 17, when the next New York City Board of Health meeting is scheduled to be held, though they might decide to extend it further.
Continue reading at
gizmodo.com>>
HOW TO PARTICIPATE
We need your help deciding if this article is biased, fake, or gold! Here's some things you can do:
Finish reading the article at the original source above
Vote on the article in the ratings box (requires login)
Go to the comments section below and discuss the truth of this article with others
Connect this story with others by submitting more articles to the section or storylines shown below
Share this story on your social media to get more accurate and unbiased results about its truth and bias.
Thanks! You're the best!
798 articles submitted, 0 comments, 852 user score with a lean of Center and a credibility of Good