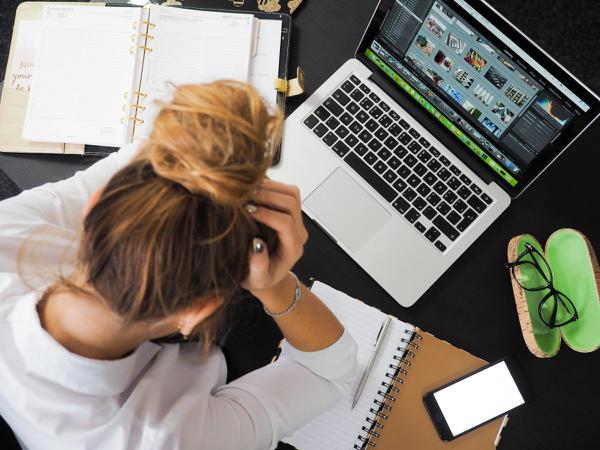 Being a full-time entrepreneur and business owner takes total sacrifice. You're sacrificing time, money and a social life just to see big things happen for your company. Not that there's anything necessarily wrong with that, because building a business or company from the ground up is a time-consumer. If you're choosing to start and run your own business full-time, you need to be totally dedicated. I remember when I was first starting my digital media & editorial business, my schedule became hectic. I was spending every minute of my days and nights trying to get as much done as possible.
When you're especially young, with no money, you sort of feel like you have to push and push until you overexert yourself. Things can start to feel chaotic because you don't feel like there are enough hours in the day to get everything done. So, you start working through the nights. Sooner or later you realize that you just worked for more than 13 hours straight. It's around four in the morning and you've tried to force yourself to continue working but you've finally tapped out. Most can say they've tried to sacrifice sleep alongside their social life and time, but what if I told you doing so is a danger to yourself?
An adult needs an average of 7-9 hours of sleep to function properly. It would make a lot more sense to be well-rested so that you can be up and at 'em for the day. But a certain hashtag movement that stemmed from Twitter seems to differ. You've probably seen #TeamNoSleep and "While you were sleeping I was chasing the bag", or something along those lines while strolling on your Twitter feed. A dig at people who like to be well-rested enough to work, perhaps? Look, not to sound harsh, but your lack-of-sleep is not impressive. You may be "chasing the bag" while everyone else is sleeping, but you'll also be chasing an early grave if you don't get it together.
Continue reading at
beautynbank.com>>
HOW TO PARTICIPATE
We need your help deciding if this article is biased, fake, or gold! Here's some things you can do:
Finish reading the article at the original source above
Vote on the article in the ratings box (requires login)
Go to the comments section below and discuss the truth of this article with others
Connect this story with others by submitting more articles to the section or storylines shown below
Share this story on your social media to get more accurate and unbiased results about its truth and bias.
Thanks! You're the best!
1700 articles submitted, 0 comments, 1880 user score with a lean of Center and a credibility of Good