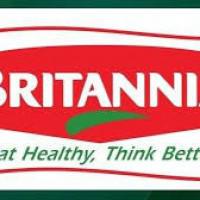 It all started with a social media post where Amul called out cookie makers for putting too little butter in their so called 'Butter Cookies' . Amul in fact got catty enough to claim that its Amul Butter Cookies contain 25 per cent butter as against three or five per cent contained in the competitors' cookies. While this happened almost three weeks go, Britannia, one of the biggest cookie makers in the country, has now responded by saying that their Good Day cookies have much less cholesterol as they contain less butter.
For the longest time, Amul's communication has been synonymous with tongue-in-cheek billboards and the endearing Amul girl. But all of a sudden, the little one seems to have developed fangs and claws. The bright eyed tot is going all guns blazing at its competitors. Earlier, we witnessed this in Amul's ice cream vs frozen dessert debate. And now, this.
But wait...Amul didn't stop there. They chose to crowd-source their aggression by encouraging netizens to post butter cookie pack shots of rivals that were all blurb and no butter.
MG Parameswaran (Ambi)
Former adman founder of Brand-Building.com, candidly says that we now have a Cookie War upon us.
On the recent move made by Britannia's flagship brand Good Day, he responds, "I wonder what got them to react to a total newcomer. As a market leader, I would not have responded and acknowledged the new entrant. Obviously, they may be feeling the heat and hence the response."
Positioning butter as good or bad:
"That begs the question, what is the right amount of butter to be put in a cookie? Is butter to be treated like a flavour? So we have chocolate cookie, a vanilla cookie and a butter cookie, with traces of chocolate, vanilla and butter. The bigger question that remains is that a cookie is also consumed for its taste appeal. How tasty is a 25 per cent butter cookie? If it is really more tasty, and is better value for money, will a consumer compromise on the cholesterol level and plump for a 25 per cent butter cookie? I am sure other
Continue reading at
yuvnews.com>>
HOW TO PARTICIPATE
We need your help deciding if this article is biased, fake, or gold! Here's some things you can do:
Finish reading the article at the original source above
Vote on the article in the ratings box (requires login)
Go to the comments section below and discuss the truth of this article with others
Connect this story with others by submitting more articles to the section or storylines shown below
Share this story on your social media to get more accurate and unbiased results about its truth and bias.
Thanks! You're the best!
1700 articles submitted, 0 comments, 1880 user score with a lean of Center and a credibility of Good