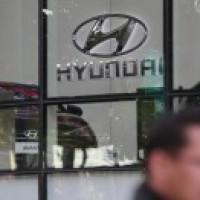 South Korean automotive giant Hyundai Motor Company on Wednesday announced it aims to electrify most of its new models in emerging markets like India by 2035.
Announcing its 'Strategy 2025' global roadmap to morph into a smart mobility solutions provider, Hyundai also said it would invest a total of KRW 61.1 trillion between 2020-2025 in research and development (R&D) and future core technologies.
According to Hyundai, it will first address vehicle electrification by targeting younger demographics and enterprise customers with affordable battery electric vehicles (BEVs) to achieve economies of scale.
The company said electrification of most of its models in markets like India and Brazil will be done by 2035 after the doing the same in key markets ilike Korea, US, China and Europe.
"By 2025, the company aims to sell 670,000 electric vehicles annually, comprising 560,000 BEVs and 110,000 fuel-cell electric vehicles (FCEVs)," the company said.
Out of the total investment plan, KRW 41.1 trillion will be allocated for product and capex to enhance competitiveness in existing businesses, while approximately KRW 20 trillion will be dedicated to future technologies, including electrification, autonomous driving, artificial intelligence (AI) robotics, personal air vehicle (PAV) and new energy area, the company said in a statement.
For Hyundai, India is a major manufacturing base with a capacity to roll out about 700,000 units per year from its two plants near here.
Besides, group company Kia Motors has its plant in Andhra Pradesh.
In March 2019, both Hyundai Motor India and Kia Motors announced an investment of $300 million in ride sharing group Ola.
As per the agreement, the three will collaborate on building India-specific electric vehicles and infrastructure, and developing unique fleet and mobility solutions, Hyundai Motor had then said.
For cost innovation, the company will adopt a new global modular electric vehicle (EV) architecture to enhance efficiency and scalability of product develop
Continue reading at
yuvnews.com>>
HOW TO PARTICIPATE
We need your help deciding if this article is biased, fake, or gold! Here's some things you can do:
Finish reading the article at the original source above
Vote on the article in the ratings box (requires login)
Go to the comments section below and discuss the truth of this article with others
Connect this story with others by submitting more articles to the section or storylines shown below
Share this story on your social media to get more accurate and unbiased results about its truth and bias.
Thanks! You're the best!
1700 articles submitted, 0 comments, 1880 user score with a lean of Center and a credibility of Good