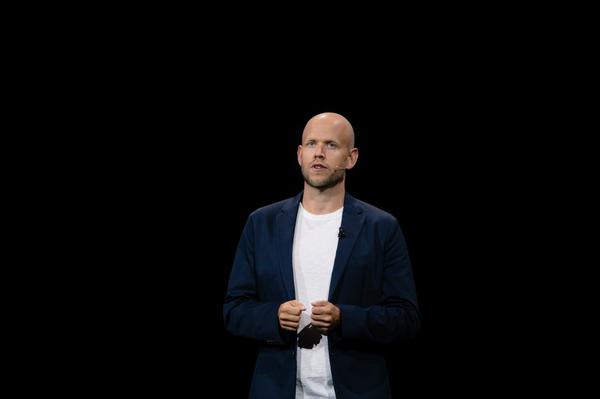 More than 10 years ago we founded Spotify to give consumers something they couldn't get — music any time, anywhere, and at the right price. Along the way, we broke the grip piracy had on our industry and restored the growth of global music through paid on-demand streaming. I'm proud of what we've accomplished, but what I didn't know when we launched to consumers in 2008 was that audio — not just music — would be the future of Spotify.
With more than 200 million users around the globe, Spotify is already one of the world's most-used apps, but we see an opportunity apart from where we sit today. An opportunity that will allow us to reach beyond music to engage users in entirely new ways.
To really understand, take the current value of the video industry. Consumers spend roughly the same amount of time on video as they do on audio. Video is about a trillion dollar market. And the music and radio industry is worth around a hundred billion dollars. I always come back to the same question: Are our eyes really worth 10 times more than our ears? I firmly believe this is not the case. For example, people still spend over two hours a day listening to radio — and we want to bring that radio listening to Spotify, where we can deepen engagement and create value in new ways. With the world focused on trying to reduce screen time, it opens up a massive audio opportunity.
Continue reading at
spotify.com>>
HOW TO PARTICIPATE
We need your help deciding if this article is biased, fake, or gold! Here's some things you can do:
Finish reading the article at the original source above
Vote on the article in the ratings box (requires login)
Go to the comments section below and discuss the truth of this article with others
Connect this story with others by submitting more articles to the section or storylines shown below
Share this story on your social media to get more accurate and unbiased results about its truth and bias.
Thanks! You're the best!
1222 articles submitted, 52 comments, 3118 user score with a lean of Center and a credibility of Rock Solid