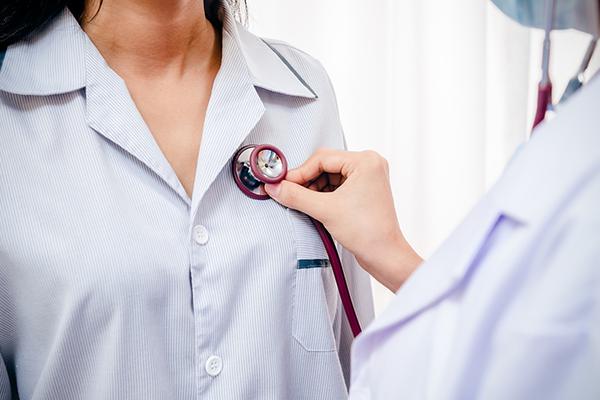 By Holly S. Andersen, M.D.
Women are more likely to survive heart attacks if treated by female physicians in the emergency room, according to a study released this week that reviewed about half a million patients over more than 20 years.
I am a clinical cardiologist, and Director of Education and Outreach for the Perelman Heart Institute. I take care of patients, men and women -- helping them live healthy lives and caring for them when they are sick. And I work to advance the status of heart disease in women.
This work is personal to me. Eight years ago, my brother and only sibling died of sudden cardiac arrest at 50. There wasn't even heart disease in my family. He had just spent the day coaching his son's soccer game. He left three children. How could he die when so many who don't take care of themselves live? I felt betrayed. For the first time in my life, it was difficult to be at work. But it was my work -- my caring for others -- that healed me. I couldn't save him, but I can help others. With women, there is a lot more work to be done.
As a female cardiologist, I'm not surprised by the results of the study. When it comes to heart disease and heart attacks, our culture simply doesn't consider women enough. As a result, heart disease remains the No. 1 cause of death for women -- more than all cancers combined -- and it is on the rise, especially in young women, ages 29 to 45.
There is a cascade of issues working against women: Women who think they are having a heart attack are less likely to call 9-1-1. A woman having a heart attack today will wait longer before seeking emergency treatment. She is less likely than a man to have the classic symptom of chest pain. She is less likely to have a diagnostic electrocardiogram and, not surprisingly, she is 50 percent more likely to be misdiagnosed.
Even if she is diagnosed correctly, she will be less likely to receive all the lifesaving therapies we have to treat heart attacks. And even if she does get these therapies, they will be given at a significant
Continue reading at
doctoroz.com>>
HOW TO PARTICIPATE
We need your help deciding if this article is biased, fake, or gold! Here's some things you can do:
Finish reading the article at the original source above
Vote on the article in the ratings box (requires login)
Go to the comments section below and discuss the truth of this article with others
Connect this story with others by submitting more articles to the section or storylines shown below
Share this story on your social media to get more accurate and unbiased results about its truth and bias.
Thanks! You're the best!
1222 articles submitted, 52 comments, 3118 user score with a lean of Center and a credibility of Rock Solid