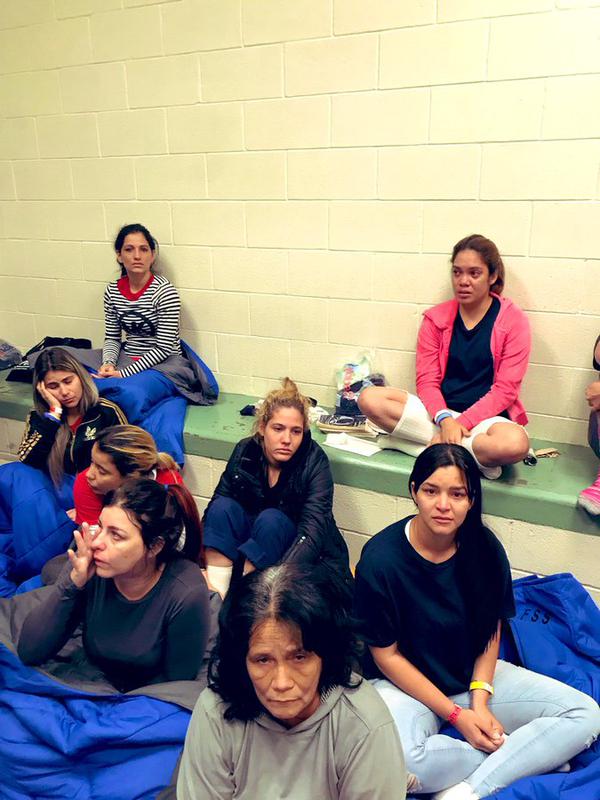 Castro was one of several members of the House of Representatives who made the trip to Texas Monday. The 38-member Hispanic Caucus led the trip for congressmen and women such as Castro, New York Rep. Alexandria Ocasio-Cortez, California Rep. Judy Chu, Massachusetts Rep. Joe Kennedy and others.
"Our border patrol system is broken. And part of the reason it stays broken is because it's kept secret. The American people must see what is being car...
A spokesperson for the British government has defended the country's ambassador to the U.S. after leaked cables revealed that the diplomat had called President Donald Trump "inept," "insecure" and "incompetent," saying that the White House was "uniquely dysfunctional" under the current administration. British tabloid The Daily Mail first reported the comments by Ambassador Kim Darroch on Saturday and they were later confirmed by CNN. Responding publicly with an official statement, a spokesperson for the United Kingdom's Foreign and Commonwealth Office argued that the diplomat had acted correctly in providing an "honest" assessment of the current American administration. "The British public would expect our ambassadors to provide ministers with an honest, unvarnished assessment of the politics in their country," the spokesperson said, Politico reported Sunday. "Their views are not necessarily the views of ministers or indeed the government. But we pay them to be candid. Just as the U.S. Ambassador here will send back his reading of Westminster politics and personalities."
When MLK pitted "the fierce urgency of now" against "the tranquilizing drug of gradualism", he touched on the heart of the problem with the human condition. Often, even when we realise a situation is urgent, we want to deal with it slowly, gradually. All in good time. No need to jump the gun. When it comes to climate change, two categories into which our excuses classically fall are mañana and Messiah. The mañana excuse kicks the can down the road because "I'm pretty sure it will work itself out in due course". The Messiah excuse just assumes someone else (usually the Government) will come along and fix the problem. Me? I can just watch and wait. But look what happens when one person decides that the fierce urgency of now wins out over slowly, gradually. On 20 August 2018, Greta Thunberg, aged 15, was so outraged that "no one was doing anything about the climate", she stopped going to school and sat on the pavement outside the Swedish Parliament next to a sign she made.