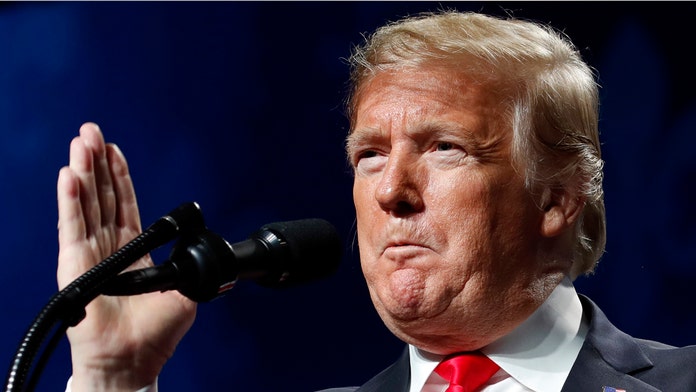 President Trump used an address Monday to the American Farm Bureau convention to dig in on his call for a border wall, even as new polling indicates most Americans oppose his administration's strategy of demanding money for the U.S.-Mexico barrier in exchange for ending the partial government shutdown.
Speaking in New Orleans, Trump said there was "no substitute" for a physical barrier along the southern border with Mexico and accused Democ...
BRUSSELS — European Union leaders on Wednesday called on Britain to give them a clear plan to split from Europe, amid growing concerns that the political chaos that led to a historic defeat for British Prime Minister Theresa May's Brexit plan could lead to a chaotic, uncontrolled crash out. May had been widely expected to lose Tuesday's vote, but the definitive scale of her rejection — 432 to 202 — helped feed a growing sense in the rest of the European Union that the March 29 Brexit deadline would need to be postponed, even if just to give both sides extra time to prepare for the turbulence that will result from having no safety net of a negotiated transition plan. The defeat has resulted in a no-confidence vote for May set for Wednesday. If she loses, British politics would plunge into even deeper turmoil. But even if she survives — as she is expected to do, given the math — there are still no clear indications what further plans she might propose or whether she can hold on long enough to deliver any Brexit deal.
The U.S. Supreme Court's newest member, Brett Kavanaugh, issued his first written opinion on Tuesday as the justices in a unanimous ruling bolstered companies' ability to use arbitration to resolve disputes with customers or other businesses. The court decided 9-0 to throw out a lower-court ruling that had kept a case involving dental equipment companies from being resolved through arbitration because the court had determined the demand for arbitration was groundless. Newly appointed justices are generally assigned non-controversial, unanimous cases as their first opinions.